The Grenfell Endemic Garden is one of our unique local resources and well worth a visit for a peaceful and informative wander. Featuring plants that are native to Grenfell and Central West NSW the garden was a labor of love by two local residents Noel Cartwright and Peter Luthje and their families who saw the benefit in showcasing our endemic species and restoring a previously underutilised piece of land.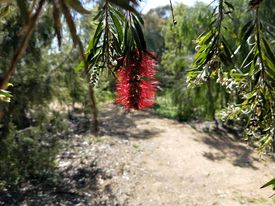 In February 1996 Noel, Peter, and their families wrote to the Weddin Shire Council suggesting the establishment of a garden to grow native plants found in the Weddin Shire. The Council agreed to the concept and also offered assistance with the site development, including planning and managing the site works to create a natural-looking garden that could be easily accessed by the local community. Being in a prominent position on O'Brians Hill off the Mid Western Highway, the garden acts to enhance the existing historical site which was where gold was first discovered in Grenfell, and overlooks the Weddin Mountains. The Endemic Garden is now an educational experience that tourists and local school and community groups can regularly visit to learn about native flora of Central West NSW.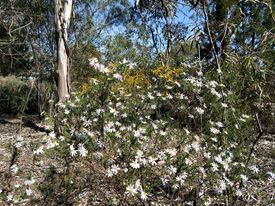 Many of the plants Noel and Peter wanted to showcase in the garden were rare and only found in this area, meaning they were unavailable from commercial nurseries. Noel undertook to propagate the plants himself. He collected seeds and cuttings from the local bushland and grew all 350 plants required for the first planting in October 1996. The local Cubs and Scouts helped with the planting, further fostering the community spirit. New plants continue to be introduced to the garden, and Noel still propagates local plant species and shares his knowledge at the Weddin Community Native Nursery.
The garden is at its most colourful in spring with all the new flowers, but it's a lovely experience all year round. All the plants are labeled and you can download a plant list below.