Weddin Landcare is working together with Weddin Shire Council and RSPCA NSW to deliver the Keeping Cats Safe at Home project within the Weddin Shire, which is being funded by the NSW Government through its Environmental Trust.
Keeping Cats Safe at Home is an exciting four-year education and behaviour change project that aims to reduce the impact pet cats have on wildlife and improve domestic cats' health and safety by encouraging responsible cat ownership.
Stage 1 of the project has now been completed. This involved extensive stakeholder and community consultation to help tailor a behavioural change strategy for the Weddin Shire.
The project has now entered the implementation phase and is offering FREE desexing and microchipping of cats as part of the Keeping Cats Safe at Home project. To date, over 100 cats have been desexed in the Weddin Shire as part of the program.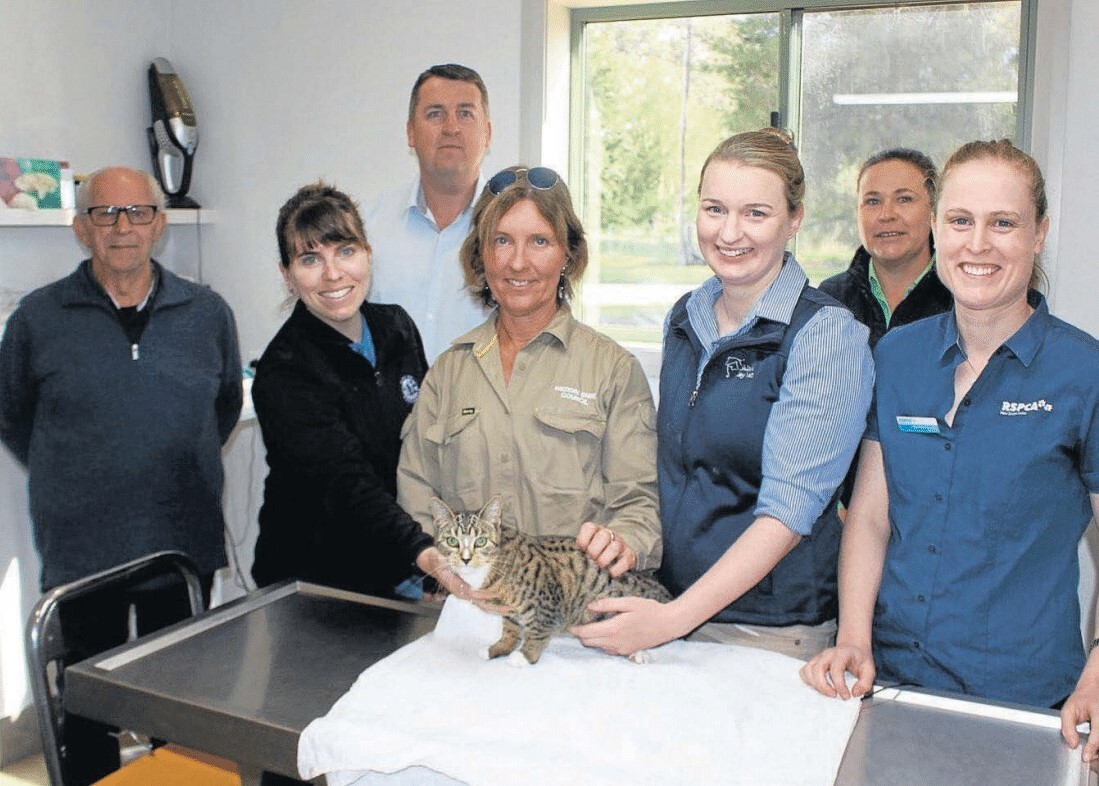 The 100th Cat to be desexed at Lachlan Valley Vet Clinic in Grenfell as part of the Keeping Cats Safe at Home Project. Photo: Brendan McCool.
A targeted media campaign has also been launched, including a dedicated website www.rspcansw.org.au/keeping-cats-safe/ with useful resources and news on how to best care for your cat and reduce the impact it has on wildlife.
A school education program will be implemented in local schools soon.
Residents of the Weddin Shire can now express their interest in the desexing program, which will be offered to eligible cat owners for a limited time only. Cat desexing clinics are currently being arranged with Lachlan Valley Vets in Grenfell. Transportation of cats to the clinic can be arranged if necessary.
Applicants will be required to complete a form and conditions do apply.
To apply, please contact Weddin Shire Ranger, Allison Knowles, on 0427 246 787.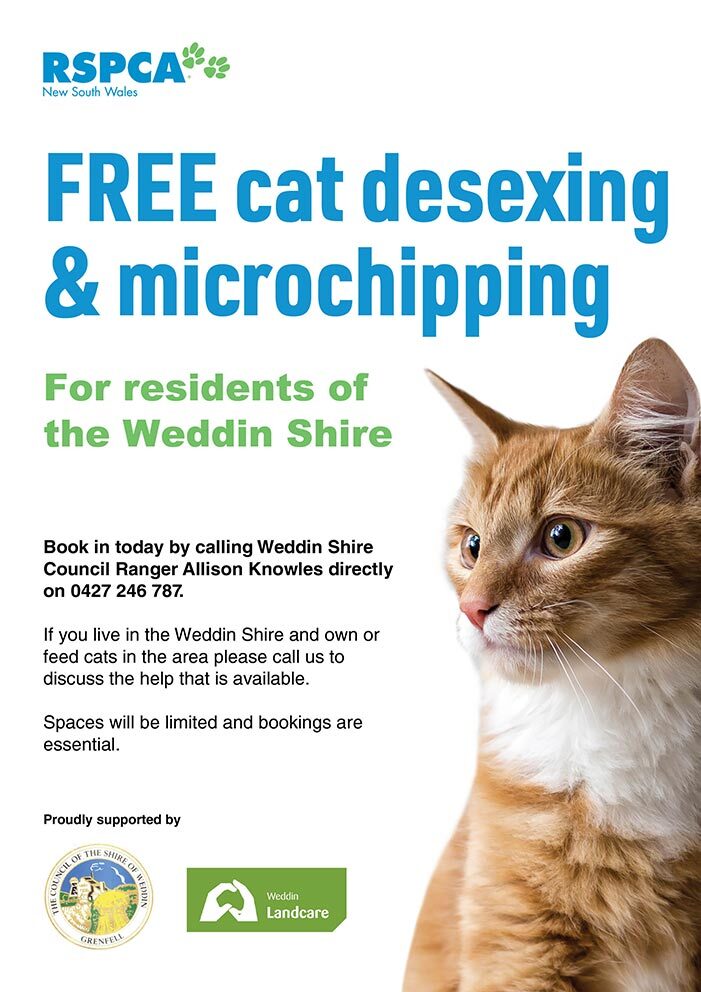 For more information on the project, head to www.rspcansw.org.au/safecats/ or contact Dr. Gemma Ma (0490 431 554; gma@rspcansw.org.au) or Weddin Shire Council Ranger, Allison Knowles (02 6343 1212; animalcontrol@weddin.nsw.gov.au).

About RSPCA NSW
RSPCA NSW is a community-based, not-for-profit, animal welfare charity that protects, cares for, treats and rehomes animals across New South Wales. www.rspcansw.org.au