Weddin Community Native Nursery (WCNN) is a not-for-profit organisation managed by volunteers, and is a sub-committee of Weddin Landcare. The Nursery specialises in the propagation of plants endemic to the Weddin Shire and plays an important role in preserving the unique flora found within the local district.
Volunteers are involved in seed collection across the Weddin Shire they propagate the cleaned seed at the Nursery, as well as undertaking cuttings and division. Nursery volunteers also conduct educational activities to inform a variety of community groups and individuals about the benefits, qualities and uses of local native plants.
The Nursery is dependent on volunteers. If you are interested in learning more about Weddin Shire's amazing flora and would like to help through volunteering your time please visit the Nursery during operating hours or contact the number below.
The Nursery is located at 43 East Street Grenfell NSW, and is open from 9.00 am to 12 noon Tuesday to Saturday.
Contact details:
Email: weddincnn@outlook.com
Phone: 0456 879 481
Website: weddinnativenursery.com
Weddin Community Native Nursery volunteers mulching the front garden.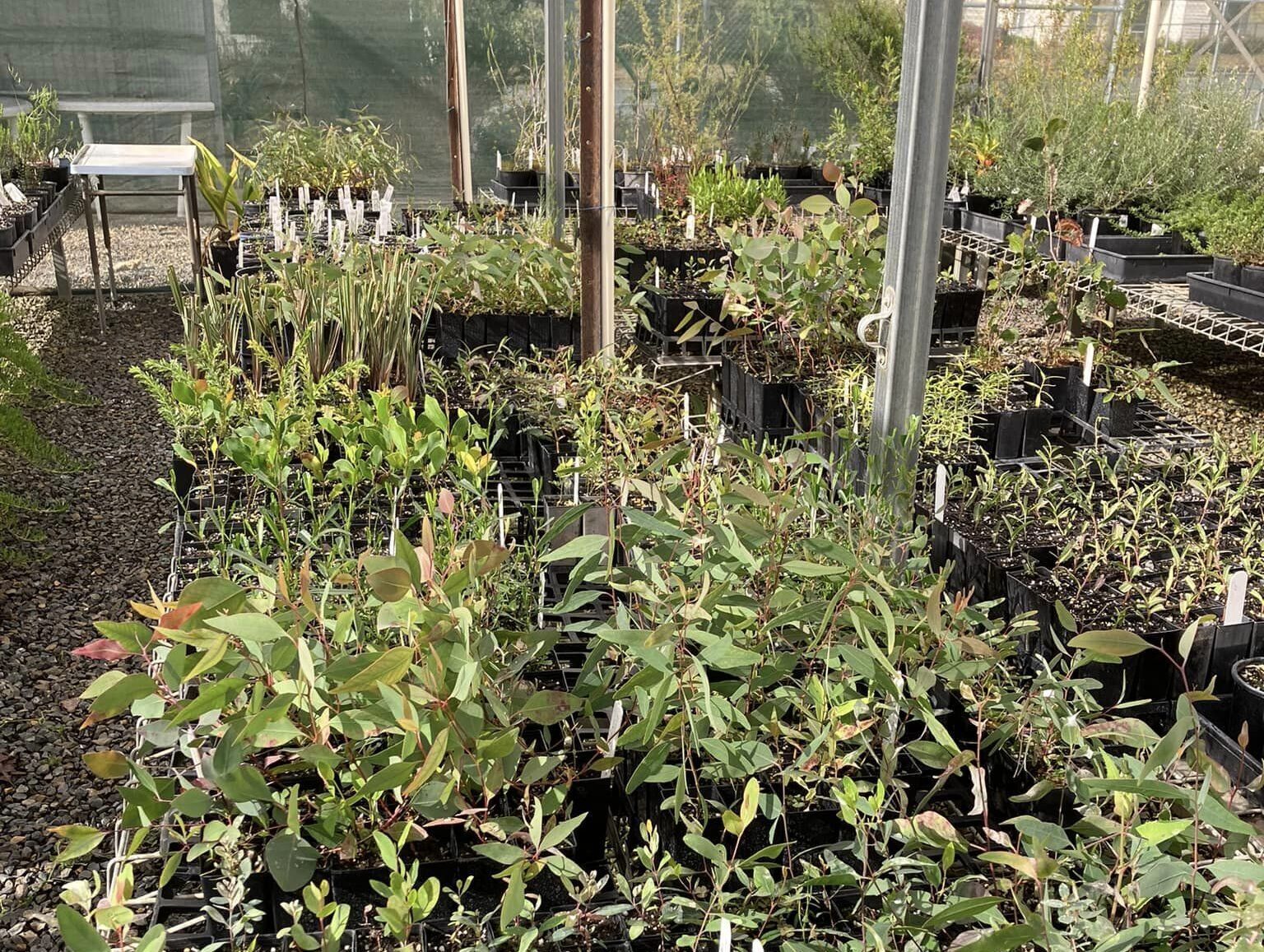 A selection of native tubestock propagated by nursery volunteers.