Weddin Landcare
Caring for our local environment and rural community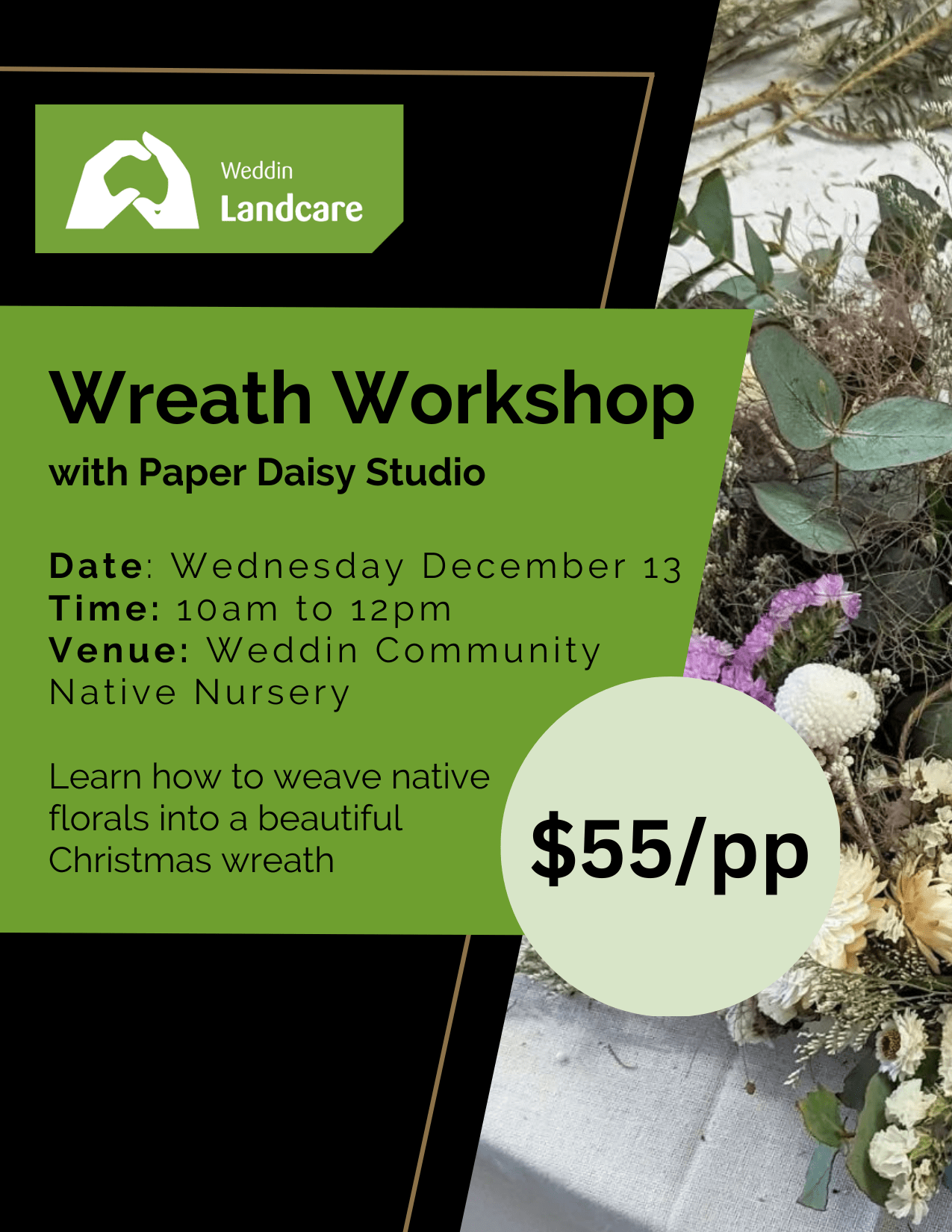 Join us at our upcoming events
Christmas Wreath Workshop
Join Weddin Landcare and local florist Elyse from Paper Daisy Studio to create a Christmas wreath using fresh and dried native florals, that will last for years to come.
Date: Wednesday December 13
Time: 10 am to 12 pm
Venue: Weddin Community Native Nursery, 43 East Street, Grenfell NSW
No Results Found
The page you requested could not be found. Try refining your search, or use the navigation above to locate the post.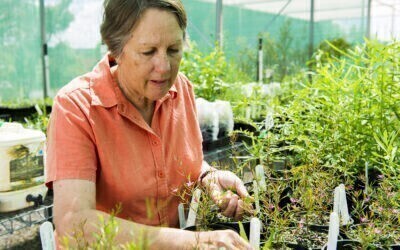 Weddin Community Native Nursery (WCNN) is a not-for-profit organisation managed by volunteers, and is a sub-committee of Weddin Landcare. The Nursery specialises in the propagation of plants endemic to the Weddin Shire and plays an important role in preserving the...
Become a member
Why join Weddin Landcare?
Whether you're a broadacre farmer, a school student or an urban resident we can provide support and connect you with experts or like-minded peers to help progress your environmental goals.
Landcare members can attend our meetings and nominate for our Weddin Landcare Steering Committee to help provide direction to Weddin Landcare projects and activities.
As a member you can also increase your knowledge, stay informed and take advantage of our resources.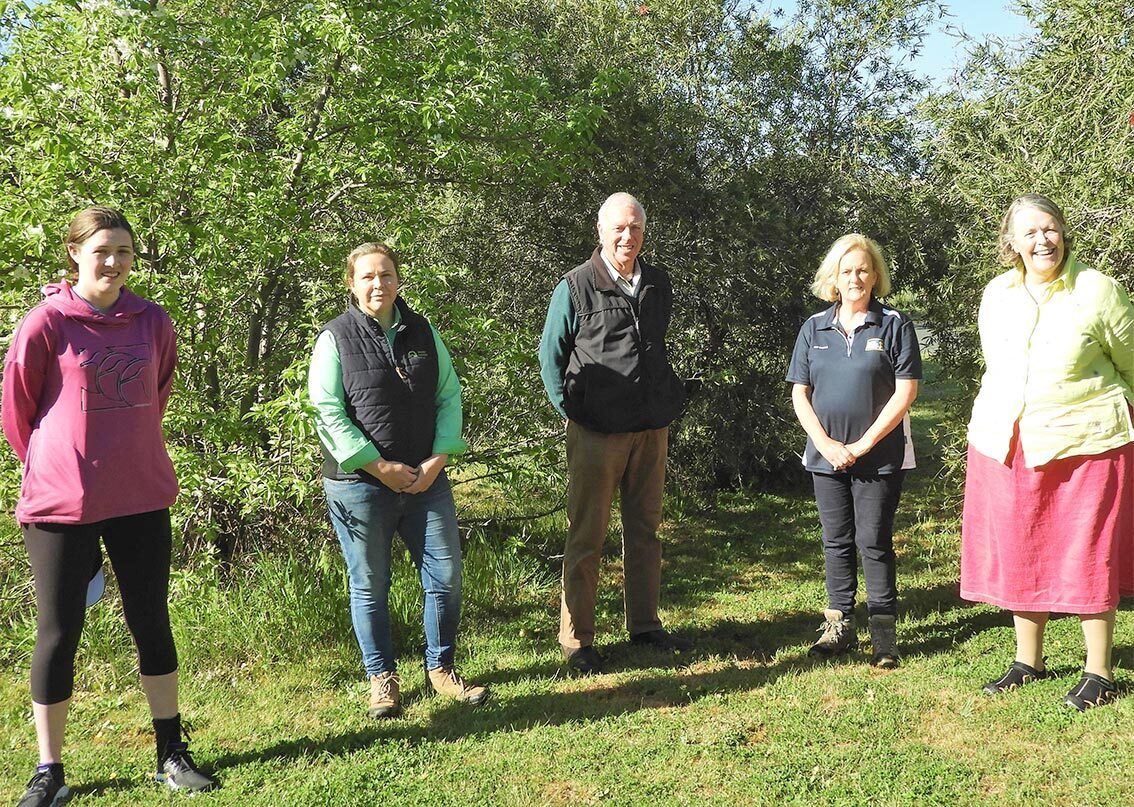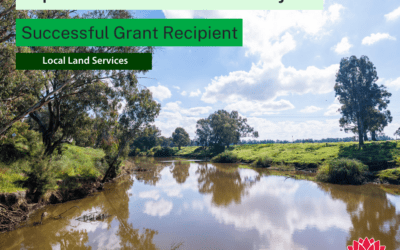 Landholders involved in Weddin Landcare's Ooma Creek Tributaries Riparian Restoration Project have recently completed the on-ground works required for this project, which will see a total of almost 30Ha of riparian land protected and restored to reduce streambank...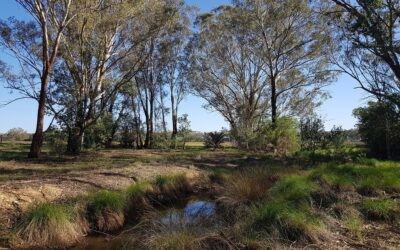 Weddin Landcare would like to invite members of the public to provide feedback on the draft Masterplan for Vaughn's Dam Reserve. We are interested in hearing if people have any major objections to elements of the plan as well as any great ideas! What is the Vaughn's...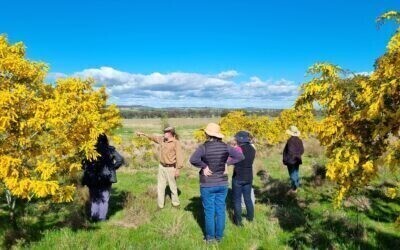 Weddin Landcare recently celebrated National Wattle Day, which is held on 1 September, by holding a Wattle Day Walk at Mikla Lewis and Wayne Lavers' property "Rosemont" near Grenfell. "We had a really good roll-up of over 20 people for Wattle Day, with many new faces...